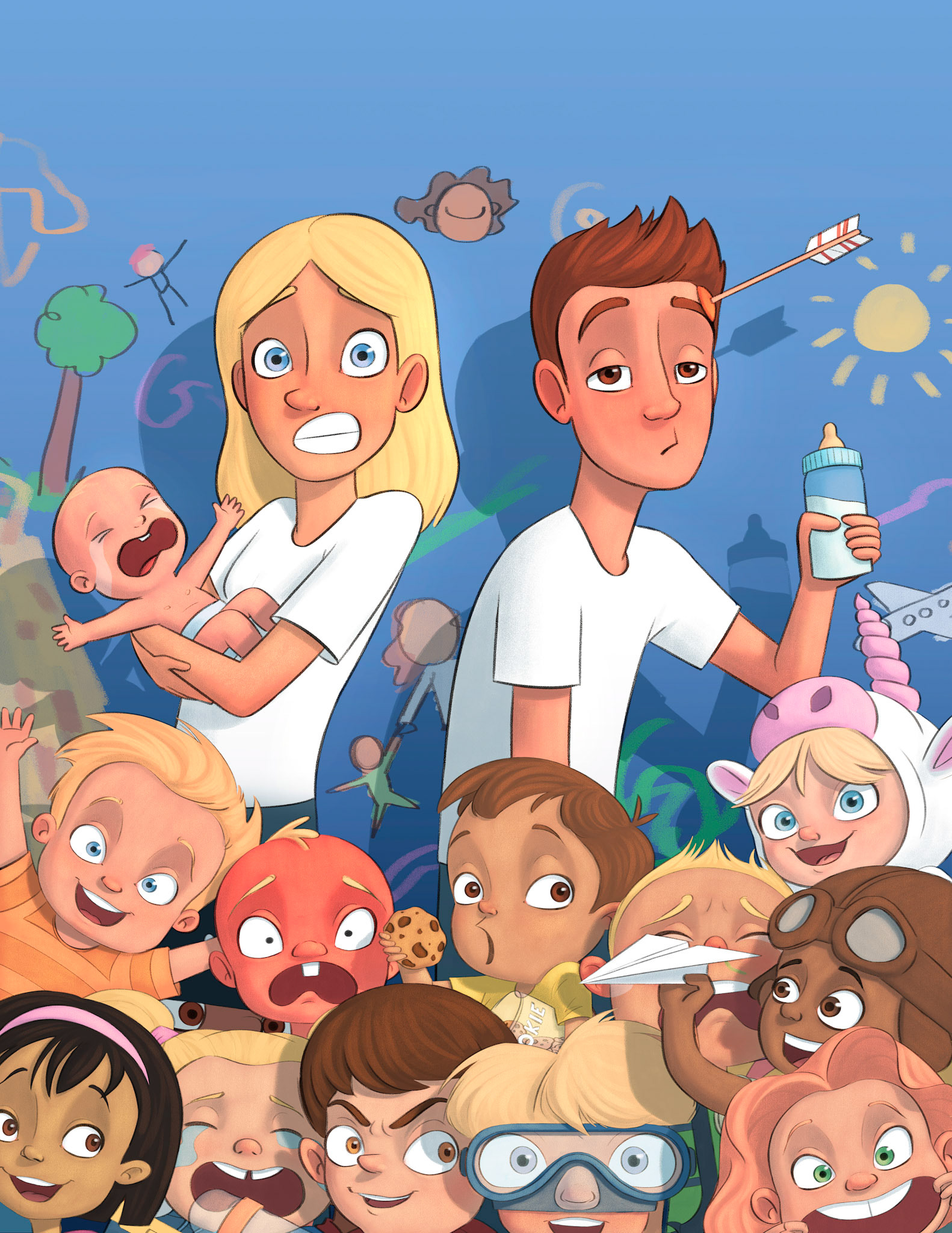 I illustrated a card game for Richard Aronjo. It is a stress game about babysitting children. The game has over 100 different cards, showing different scenarios of children causing stress to the babysitters. 
I had so much fun illustrating this game, and I learned a lot about the process of illustrating a physical game and what it takes to complete such a big project. 
The project took me 4. months to complete, and we communicated regularly so that we both were sure that the project went in the right direction. 
This is the feedback I received from Richard after finishing this project:
"Lau clearly exceeded my expectations in terms of result, teamwork and on-time delivery and I thank him beyond measure for his excellent artistic work." - Richard Aronjo